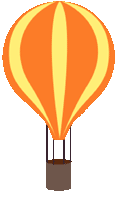 Adams' Apples
Kindergarten
Teaching in Colorado
Since 1985
My name is Terri Adams and teaching is my passion. A profession I love because I have the privilige to watch children get excited about thier learning!
I began my teaching career with preschoolers for 16 years and have since worked with all age groups including before and after school programs, summer daycamps, 4-H camps and YMCA camps.
I began my professional career with D11 in 2005 at Whittier Elementary teaching First grade, then kindergarten; until sadly, the school was closed in 2009. I relocated to James Monroe Elementary where I have taught Kindergarten for 8 years, first grade for 2 years, then a Specials teacher, teaching Computer Science K-5.
Now in 2020 I am teaching Kindergarten at Jackson Elementary.
During the years at Monroe I participated in the TAP program; which showed me how to dive deep into student data, the standards to plan instruction, differentiate with purpose and reflect earnestly. Going through the National Board process disiplined my pedogocial methods further. I have also been part of the leadership team to develop
strong PLC practices and help teachers to build productive communities to make all students successful.
I effectively implement strategies, plan lessons with the end in mind and consistently reflect to improve my instruction to guide my students to greater achievements and their own personal victory.
I am passionate, motivated, and innovative. My love for my students and teaching shines throughout my classroom and instruction. I believe it is important to build positive and respectful relationships not only with my students but also with parents, teammates, and school communities.
Downloads
Under
Construction